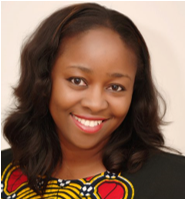 Telecommuting with kids in the midst of not 1 but now 3 pandemics!!! - Ejemen Okojie MCIPM, MCIPD
1.Covid-19

 For some of us who could afford to social distance. Covid-19 has been a 'novel' and 'interesting experience'. Some would say 'to waste away' or to 'maximize'. A time where we literally added an additional 4-6 hours to our productive existence. How you might ask? Well first is no dress up in work outfits, suits, wigs, makeup and then more importantly with the lockdown; no commute in our bursting city Lagos, Nigeria.

 What did we gain besides additional hours in our day and kilos on our scale you may ask? Well, our sparse hair edges grew back. More seriously and thankfully, our lives became less complicated and more simple-filled with needs instead of needs and wants. We paid more attention and focused on basic things - food, health and safety. Nonetheless, we worried about all the essential workers-especially our family members and friends. We quickly stopped hoping and started praying. We prayed to stay healthy and then prayed that as suddenly as it had come, Covid- 19 would go quickly.

 As the number of cases kept surging upwards, we then prayed for a cure or at least a vaccine. We prayed for families separated, so they could be re-united. We then prayed not for toys, games, or wealth, only for normalcy. During lockdown and telecommuting, we all got to know our children, friends and partners better. We saw what we liked and had a fair amount of time to get rid, let me rephrase... hmmn... well at least try to get rid or simply ignore, then accept the things we do not like on both sides.

 This has been a reset like no other.


 2. Racism

On May 25th 2020, a month ago, 8.46 minutes in time amplified being black in America. Many of us were traumatized by the murder of George Floyd. A week from this inexcusable tragedy, I asked my kids to draw in my typical fashion as a break in their routine. I expected they would draw a Marvel cartoon or an anime character. A recent art craze of theirs. This was not to be. The first word they wrote was FLOYD as they started to draw. They finished the drawing with his last words #pleaseicantbreathe.
 As dual citizens- Nigerian and American, they have grown up predominantly in Nigeria. So, they had never thought about race or color. Never thought about how their skin color could define how they could be treated. They only really thought about color when they got inspired to draw and paint. They would talk to me about the mix of colors' when using sharpie pens, oil paint, pencil or wax crayons. The myriad of color options was just as diverse as they were always beautiful. Being black and living in America was now a whole different subject matter. As a Nigerian mother, I felt totally ill equipped to teach them about Black American history. At that time, we were focusing on global historical incidents to learn about the world. Matter of fact, they had only just completed a family zoom call with their cousin and a friend supervised by their parents. Each child had researched and led presentations on pandemics, global depression and 9/11 as examples. The quality of information they provided and quality of their presentation was assessed on the spot by a judge- a young adult and family member who acted as compere.
 With this drawing, I was now really conflicted. How do I create an objective perspective about racism? How do I teach them the nuanced difference between inequality, equality, equity and justice in real life real time? How do I teach them to value being anti-racist when this is not their day to day reality? Fortunately for us, my friend Pwo came to our rescue. A Black American married to a Nigerian, living in Nigeria and with Covid- 19 now stuck in America. We started to think about having structured conversation with the kids, the first of many we agreed.
 So we had another zoom call focused on Black History, they watched Pwo's carefully selected YouTube videos. They learnt new words like segregation, white allergies and BLM (Black Lives Matter). Naturally they were curious and asked questions about slavery and so on. We became aware of the importance of Tulsa and Juneteenth. We then realized that this man- made pandemic will require concerted fixing from all sides. We also realized that we all still have so much to learn, and as we learn, we realized that America is also learning that it has not yet fulfilled its promised vision of freedom and equality for all people. Ironically during the Great Depression, Langston Hughes, the poet wrote a poem titled "Let America Be America Again''. A few phrases struck me- O, let America be America again/ the land that never has been yet/And yet must be…
With so many firms and people of all color and generations now standing up against systemic racism, we are now witnessing a "Great Awakening'' -a phenomenon that Van Jones- Host in CNN calls in the wake of George Floyd's killing a global Movement for Black Lives that has taken a life of its own- has emphathy and solidarity, one without historical precedent.
I am no longer conflicted and now I am cautiously hopeful.


3.The Shadow Pandemic: VAWG


 With 90 countries and 4billion people under lockdown during the peak of the Covid- 19 pandemic, many stuck at home with their abusers, violence against women and girls(VAWG) and particularly domestic violence, has INTENSIFIED. Described as a growing shadow pandemic, 30% average increase in incidents was forecasted with USD 1.5trillion as estimated additional cost. This shadow pandemic really now compounds the economic impact of Covid- 19. Sadly, this violence does not discriminate in age nor gender. The stark reality is that this cost is well under-estimated with a culture that blames victims before offenders. As a result, less than 40% of sexually assaulted/rape victims do not report or seek help.

 In the last few years, global and powerful disclosures in form of hashtags like #MeToo, #TimesUp have trended and reached a crescendo that we must continue to support-not silence, pay attention to and not ignore. Indeed, these melancholic drumbeats have yielded powerful results with more work still required. Recent drumbeats in Nigeria have been #JusticeforUwa, #JusticeforJennifer, # JusticeforTina. It then continued with #Wearetired and #standtoendrape amongst many others. The victims get younger and younger with doctors sharing horrific stories of abuse on social media. Parents, family, neighbors and friends have been reported to be perpetrators. Some incidents have become serial in nature with the kids threatened with death or cajoled with face-masks as examples. Again and again and yet again, the victims are blamed before the offenders. The inhumane and violent act goes on and on. It's gotten so bad that a state of emergency has now been declared by the government with investigations into recent allegations.

 The victims now survivors suffer from simply unimaginable mental torture. More resources are required, more voices and activists are needed to support the survivors. Sadly, this dysfunction is real and will require more therapists and then coaches as the survivors become mentally functional. Our legal authorities must have zero tolerance with victims treated as victims especially if we say that the perpetrators should be seen as innocent until proven guilty. We simply cannot afford to be emotional or sensational. If a detailed timeline is provided by the victim, this should be seen only as additional evidence. Our officers of the law must never forget that they have a key role to play as our rape culture persists.

I have to admit that personally, this topic is a tough one to educate my kids about. Beyond telling them the importance of consent and teaching them values such as respect and having a sense of right from wrong and then having a mind of their own to guard against peer pressure… I am still not even sure how to address this issue directly at their pre-teen age.

With survivors crying for justice,perhaps dealing with this third pandemic now requires an extra amount of toughness/abrasiveness. Should we go to an extreme and now label this shadow pandemic an act of terror instead? What kind of concerted and international action beyond what great institutions like the UN have put in place is required in the age of Covid-19.? What programs will help to create early, broad- based awareness and education for kids, pre-teens, young adults, parents, multi-sectors and law enforcement officials? Should this not form part of the curriculum ? How do we get potential perpetrators to intentionally choose to act differently? How do we get more victims to speak up without stigmatizing them? What additional and then stricter international laws should be put in place to support all victims.?

According to Lady Gaga let's not wait Til It Happens to You.
by Ejemen Okojie MCIPM, MCIPD - Linkedin