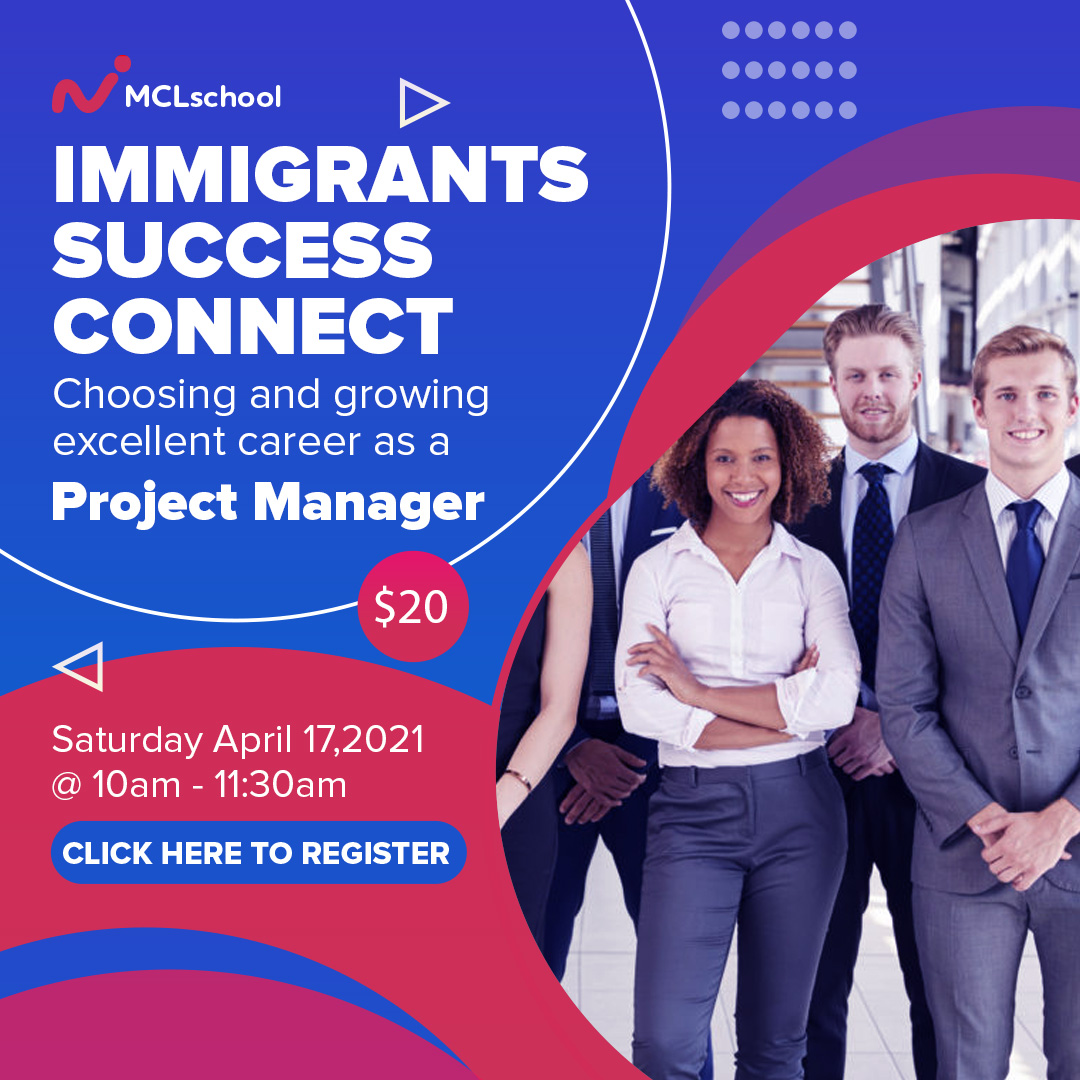 New Immigrants Project Management Series
May 2021
Project Management Webinar series
To help immigrants in North America adapt to professional career faster, the recently launched MCLschool Immigrants Connect series on Project Management is gaining fast momentum in Toronto Canada. During the April session Justin Ikwuanusi, a project management professional, excitedly expressed the huge impact these series will have on the growing population of new immigrants coming to BC region on their faster integration to their dream new career.
Many highly skilled new immigrants get trapped in survival jobs for lack of mentorship resources like MCLschool to help them integrate into their right professional career. This has led to annual loss of over $80billion in North America for under employing these highly qualified new immigrant professionals. MCLschool, an eLearning marketplace is designed to solve this problem by helping immigrants adapt faster to their right career level.
Early adopters of MCLschool connect platform had faster adaptation into their dream careers. MCLschool is also a community where new immigrants connect to get new professional friends, upgrade their skills and mentors connect to build up their proteges.
This month of May Project Management Webinar series will be led by Engr. Ronald Caldwell, a renowned Project Management professional and also a Project Management faculty at University of Toronto.